The 80th Oscars, of course, were given out on Sunday the 24th of February, 2008. I have been a lifelong fan of the Oscars and their ability to teach us about some of the best the picture biz has to offer in any given year. This is not to say that I agree with their picks as a whole; 60% of the time, I disagree to whatever they picked as a winner, for any given year or category. Yet I still value them...why? Why? Because of the nominations.
While the winners aren't always up to par, the nominations are usually spot on. If they're not, they're at least 3/5s right, which has always been okay for me. I learned much of what I learned about movies not by going to school, but by studying the Oscars with an open, critical mind, and searching out the films in the past that had been nominated. Even if they're terrible, like
Ghost
(Best Picture nominee, 1990),
Scent of a Woman
(Best Picture nominee, 1991), or
The Greatest Show On Earth
(Best Picture winner, 1952), they at least tell you something about the history of movies--their cultural, economic, and artistic impact--and what was considered innovative, at the time, in all technical and artistic aspects of the craft.
Hey, I'm a movie nerd. I get off on seeing who's going to win Best Art Direction, Documentary Short Subject---things like that. I'm a statastician when it comes to this stuff. This is my stand-in for sports. I dunno who hit how many home runs at Fenway Park in 1965, but I can tell you all the nominees for Best Sound in 1972, the first winner for Best Supporting Actress, and all the performances that earned Meryl Streep a nomination. Right off the top of my head. It'll do no good to demonstrate now--how would you know I was telling you the truth? But I can.
Seeing as how I look at the Oscars in a different way, it so follows that, to me, the inevitable wrap-up articles about how boring the show always is--well, they're more boring than the show. My message to the writers of these pieces: look, if you don't have anything positive to contribute, then don't tune in, don't write the article, tell your editor to get someone else for the job. This is not to say that the Oscars are faultless as a TV show. But it's an AWARDS show, and if you're not interested in the winners, then maybe you should just look elsewhere for your entertainment. Because what these critics are missing is the fact that this is a coronation of the at-the-moment tops of an industry that's still provides America's #1 export.
Often I also hear the Oscars criticized for nominating movies no one's ever heard of. But that's not a fault, that's a sign of taste. I'd rather them nominate tiny movies than the big boring behemoth blockbusters. As a moviegoer, you hopefully want to watch the best of the best, right? And we know that box office take has nothing to do with that, right? Riiiiight...
If you're a student of movies, you by no means have to pay strict attention to the Oscars. But a mild attention doesn't hurt and is even in fact helpful. If you make a list of every film nominated for even one Oscar in any given year, trust me, you're going to end up with a list of at least 30 valuable films that could change your life and your tastes. And what's wrong with keeping a list like that? To me, this is what makes the Oscars great---they are a learning tool for directionless moviegoers.
And even the debate about what is shafted, what is left out, forgotten unjustly or justly--this is valuable, too. It shapes our popular vernacular, flooding memes into our gossipy, filmic world. And it shapes movie history. I find the whole march of the Oscars to be joyous in its scraping, bowing, unctious, pompous, precient, ostentacious, regretful glory. It's a celebration of movies--not just of the actors, but the film editors and sound people and effects people and so forth...these are very normal people, just like you and me, winning Oscars--the same Oscars that the "stars" recieve. In a way, they're the great equalizer for those of us interested in film; anybody can get one, if they keep doing what they love.
I tried to blog about the show as I watched, but I got too wrapped up in just simply watching. But I did produce a few paragraphs. Here they are: I'm sitting here in my room, because as much as I like the idea of Oscar parties, I can't stand to hear all the noise from people who don't care about the details. I treat the Oscars like a film, one that I give myself over to intermittantly, I must admit, but still most more than most movies I see. So I'm watching the Oscars, intently.
Jack Nicholson is on now, I gotta watch; he's introducing a clip package paying tribute to the other 79 Best Picture winners. Tried to guess all of them before they came up, but to an only 50% score, most of my points near the end.
Surprised that Film Editing went to
The Bourne Ultimatum,
not that it's not deserved--it is. But most of the time, whatever wins Best Editing wins Best Picture. It's rare to see a movie win that isn't even nominated for the top award. The last time I remember this happening was with
The Matrix
back in 1999.
Robert Boyle, art director for
North by Northwest, The Birds, Fiddler on the Roof, The Russians are Coming, Gaily Gaily, Shadow of a Doubt
, and many others, wins the Honorary Oscar, which explains why I haven't heard about this. Not even the Oscar site mentioned his win. It's a crime for this guy, who is a great figure in movies; they should have trumpeted his win more. I love it when they give wins to specific artisans like Ennio Morricone, Alex North, Michael Kidd, and now Robert Boyle. My vote for the next Special Oscar: (1) Gordon Willis, cinematographer, (2) James Ivory (writer, director, producer), (3) Lauren Bacall, (4) David Lynch, (5) Werner Herzog.
Poland's Andrej Wajda and Russia's Nikita Mikelhov are both nominated for the Foreign Film award this year, but I was thinking that they've both got Oscars, so I picked (without seeing any of the nominees, Israel's
Beaufort,
because of it's timely subject matter. But Austria gets it for
The Counterfeiters
. It seems like a Holocaust movie; if I had known that, I would've picked it.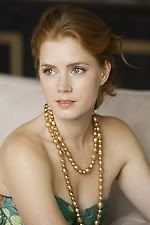 Final nominated song, from
Enchanted
--come on out, Amy Adams (her performance of "Happy Working Song" was a highlight; I just adore her--she's gonna win an Oscar someday, too). Oh, ugh, John whatever...sloppy song, no way it'll win. I'm now thinkng that
August Rush
song is gonna win--pretty catchy. But I'm sticking by my prediction for the team from
Once
to win. And they do. Terrific. Whoda thunk one of The Committments would one day win an Academy Award? It's a wonderful world. Also very classy of Jon Stewart to let the woman who co-wrote the song come out and say her peace to the world. I would think that if you won an Oscar and didn't get to say your thanks, that it would eat away at you for a long time. All the winners deserve some mic time. So let's do a rundown of my predictions:
Best Picture:
No Country for Old Men
(got it--no surprise there; well-deserved, though I thought the Best Picture of the year was the mesmerizing
Assassination of Jesse James by the Coward Robert Ford
).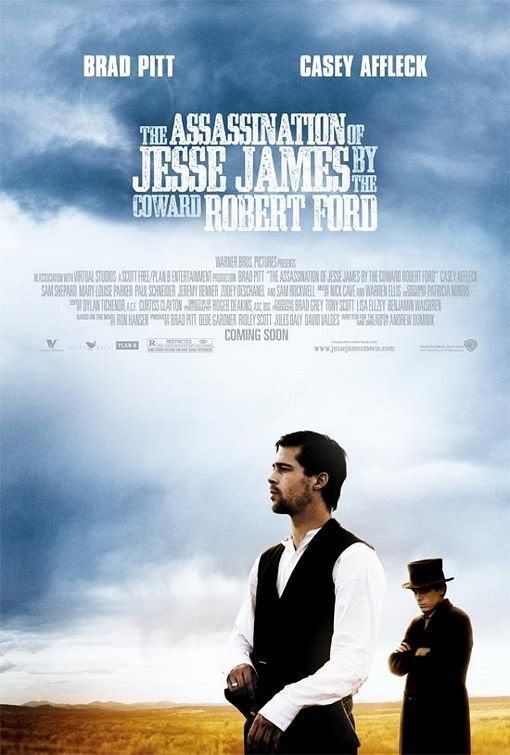 Best Actor: Daniel Day-Lewis,
There Will Be Blood
(everybody was predicting this; a fine performance, though a little too John Huston-y for my tastes. I would have still given the award to Casey Affleck for
Jesse James
; he was nominated in the support category, but he was really the lead. He carries the movie).
Best Actress: Marion Cotillard,
La Vie En Rose
. (Missed this one. was predicting Julie Christie, but even I was having second thoughts about it, and was predicting a Cotillard upset. Haven't seen the movie, but she does look amazing in it. I still wanted Christie to win, though; loved her in that movie.)
Best Supporting Actress: Tilda Swinton,
Michael Clayton
. (I went for Amy Ryan in
Gone Baby Gone
; I think vote-splitting is responsible for this surprise win. The race seemed to be between Blanchett, Dee, and Ryan, so it's a viable explanation. Swinton plays a great, insecure villain in the film, but I would have gone with Kelly MacDonald in
No Country for Old Men
. She was so sweet in that film, and I really felt for her hapless character).
Best Supporting Actor: Javier Bardem,
No Country For Old Men
(predicted it, and am in total agreement with it, considering that fellow nominee Affleck was placed in the wrong category) By the way, this was one of the only years where not one of the winning actors was American--we have an Irishman, a French woman, a Brit, and a Spaniard. Wild!
Best Director: Joel and Ethan Coen,
No Country For Old Men
(predicted it, and they deserve it, for their 20 years of great movies; first directing team to win the award since Robert Wise and Jerome Robbins for
West Side Story
back in '61).
Best Adapted Screenplay: Joel and Ethan Coen,
No Country for Old Men
(got it, and a fantastic adaptation. I still would have gone with Andrew Dominick's beautiful language in
Jesse James
).
Best Original Screenplay: Diablo Cody,
Juno
(predicted it, unfortunately. Overly clever screenplay has more in common with snappy TV writing; in fact, I predict a spinoff TV series. It would do really well, I bet; by the way, I would have gone with
Ratatouille
).
Best Animated Feature:
Ratatouille
(an easy pick, and a good one, too).
Best Foreign Language Film:
The Counterfitters
, Austria (I went for
Beaufort
from Israel; I think
4 Months, 3 Weeks and 2 Days
from Romania was the best of the year).
Best Cinematography: Robert Elswit,
There Will Be Blood
(Another unimaginative brown-hued period piece--Elswit's work for
Michael Clayton
was better; I go for the colorful depiction of the west provided by nominee Roger Deakins for
Jesse James
. I mean, seriously, when is Deakins (left) going to win?--he's the very best cinematographer working today! He was even nominated twice this year--also for
No Country for Old Men
!
Best Art Direction:
Sweeney Todd
(I predicted
There Will Be Blood
, but I should have known a Tim Burton movie would take this award again;
Sleepy Hollow
and
Batman
also won Art Direction awards).
Best Costume Design:
Elizabeth: The Golden Age
(I got it easy--always the most opulent costumes win; I would've gone for
Jesse James
).
Best Film Editing:
The Bourne Ultimatum
(Suprised this didn't go to the Coens for
No Country For Old Men
, which would have been my choice, too).
Best Sound:
The Bourne Ultimatum
(Great job there, but I can't beilieve this didn't go to
No Country For Old Men
; the sound was the STAR of this movie).
Best Sound Effects Editing:
The Bourne Ultimatum
(missed it; see above) '
Best Original Song: "Falling Slowly" from
Once
(got it, and it was my personal pick as well).
Best Original Score: Dario Marianelli,
Atonement
(got it, though I would've liked to have seen Nick Cave win for his tense
Jesse James
score).
Best Documentary Feature:
Taxi to the Dark Side
(I was going for
No End In Sight
instead, probably because it was my fave doc of the year).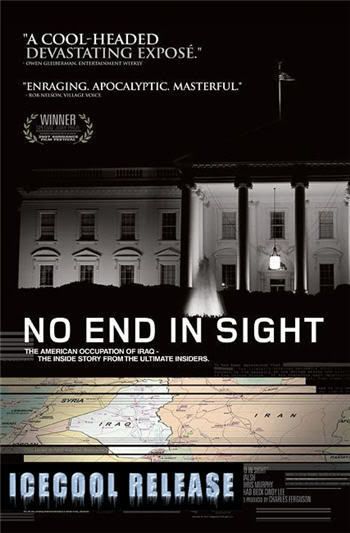 Best Documentary Short:
Freeheld
(got it--it was a guess) Best Animated Short:
Peter and The Wolf
(I went with
I Met The Walrus
, but just because I'm a John Lennon fan).
Best Live-Action Short:
The Mozart of Pickpockets
(I guessed
Tanghi Argenti
)
Best Visual Effects:
The Golden Compass
(I picked
Transformers
, but would've personally liked the award to go to
Sunshine
, the brilliant Danny Boyle sci-fi movie that I feel was one of the year's most overlooked treasures).
Best Makeup:
La Vie En Rose
(I was going for
Norbit
, but once I saw the amazing makeup transformation done in this movie, I knew I was wrong; well-deserved).
So I got 12 out of 24--50% right. Not a good year for me--usually I get about 16-18 right. Oh, well...next year maybe.
Good show; speedy, not embarassing, not particularly funny--just all business. That's the way I like it.